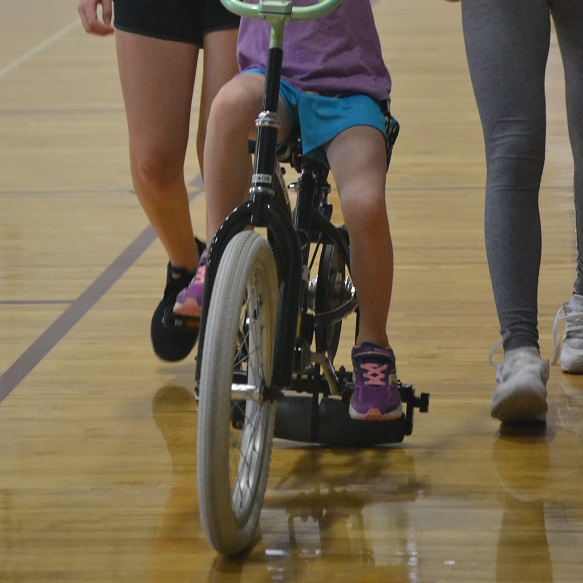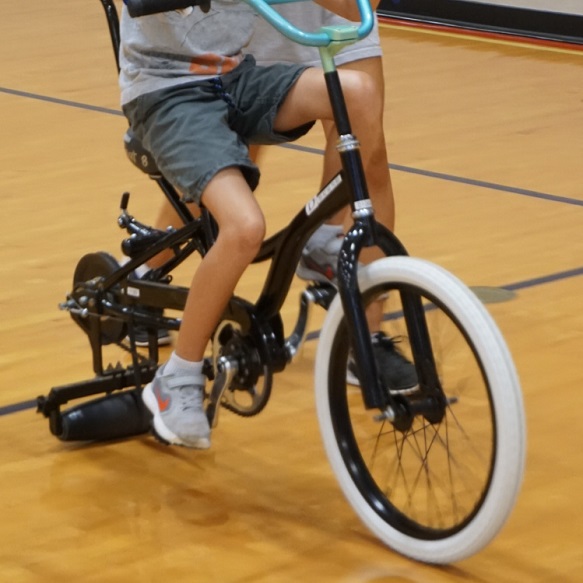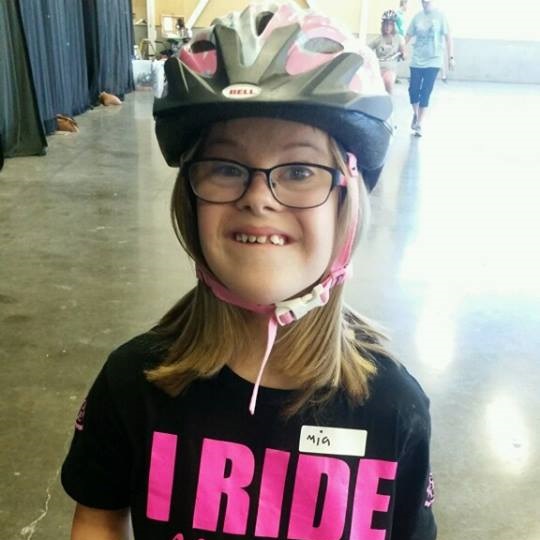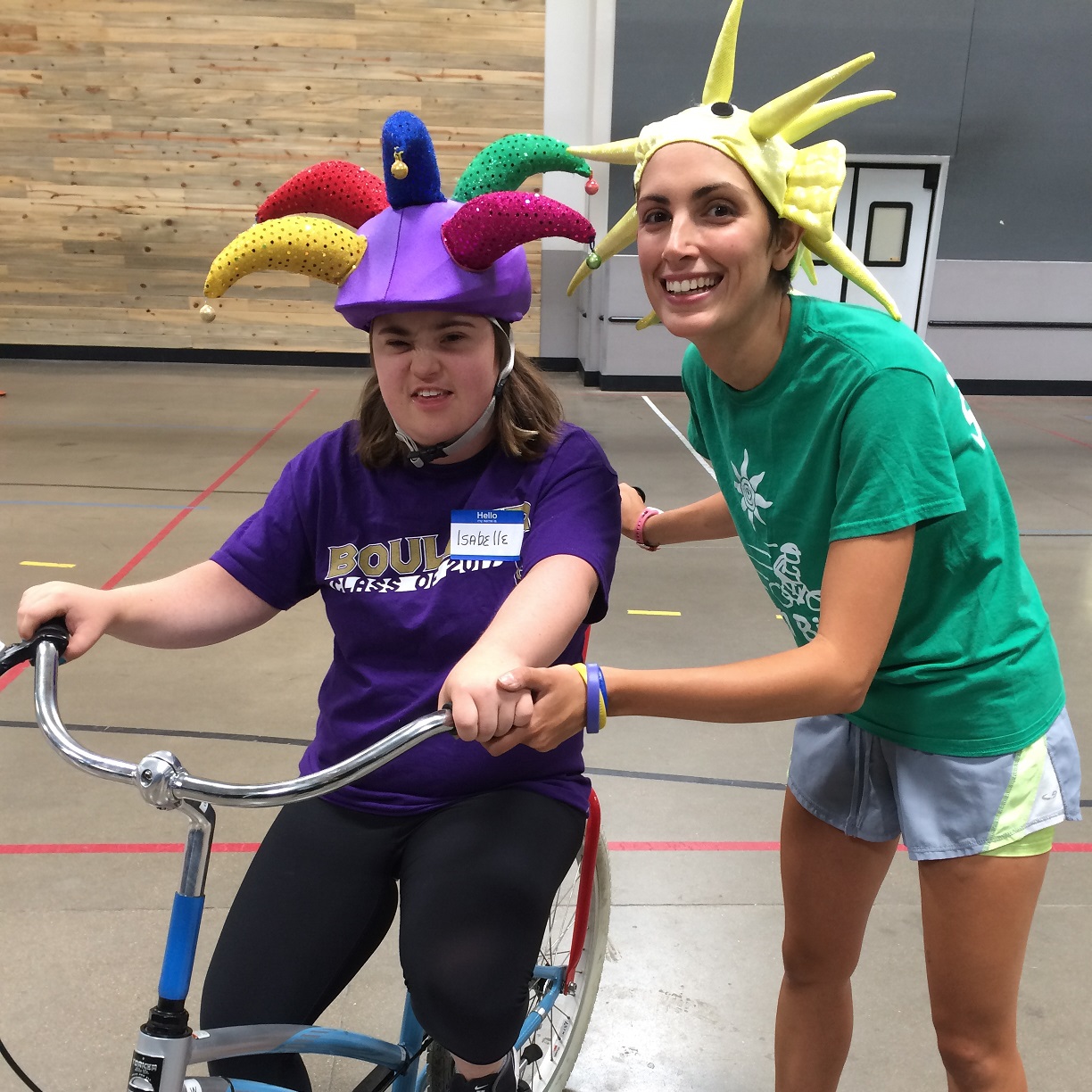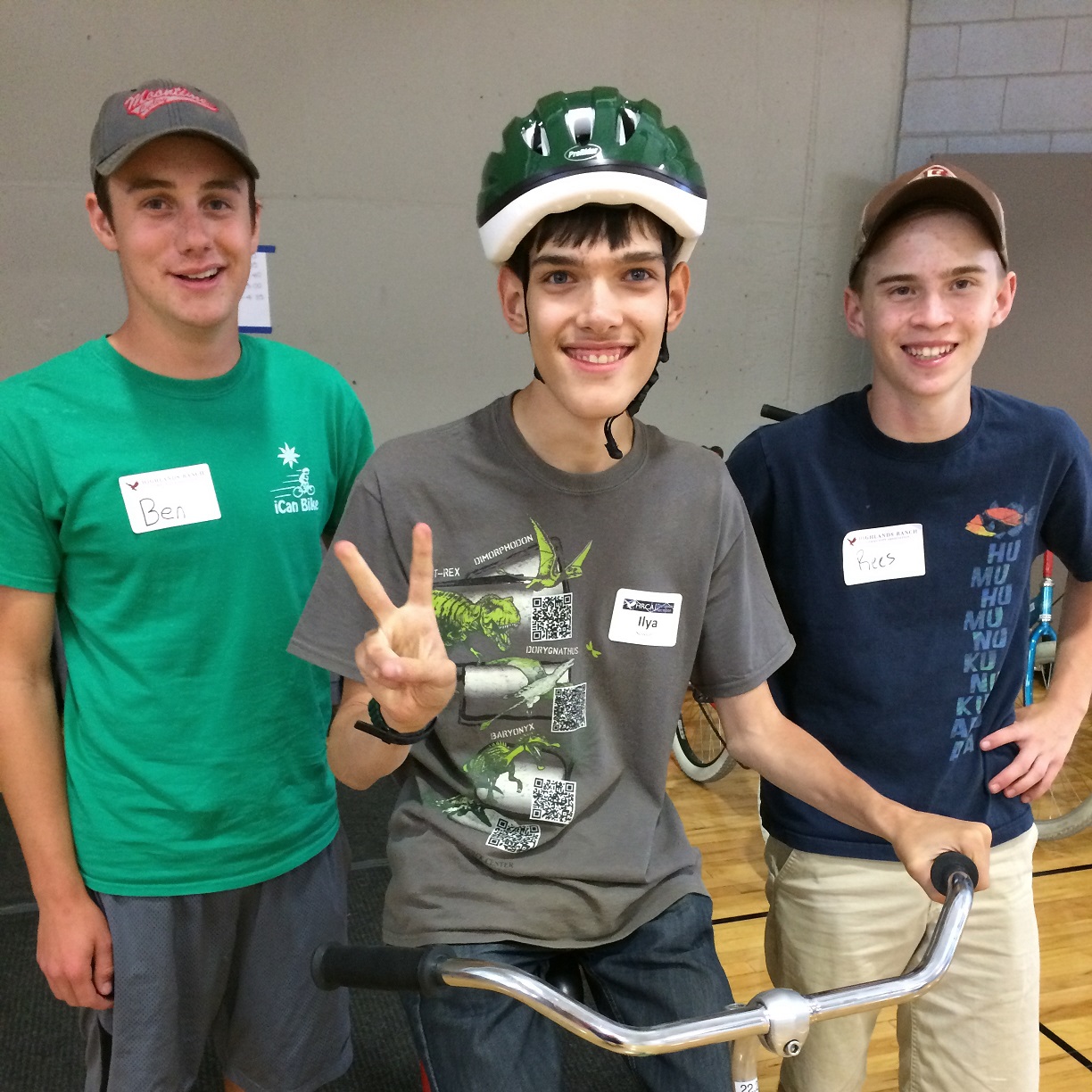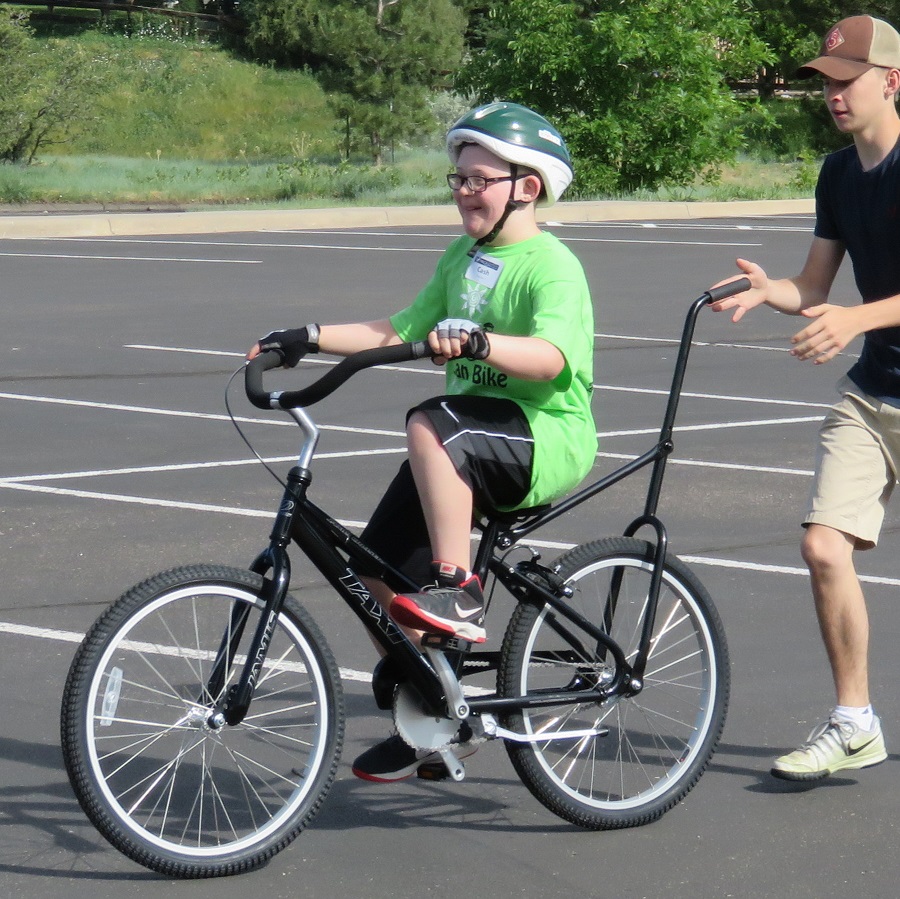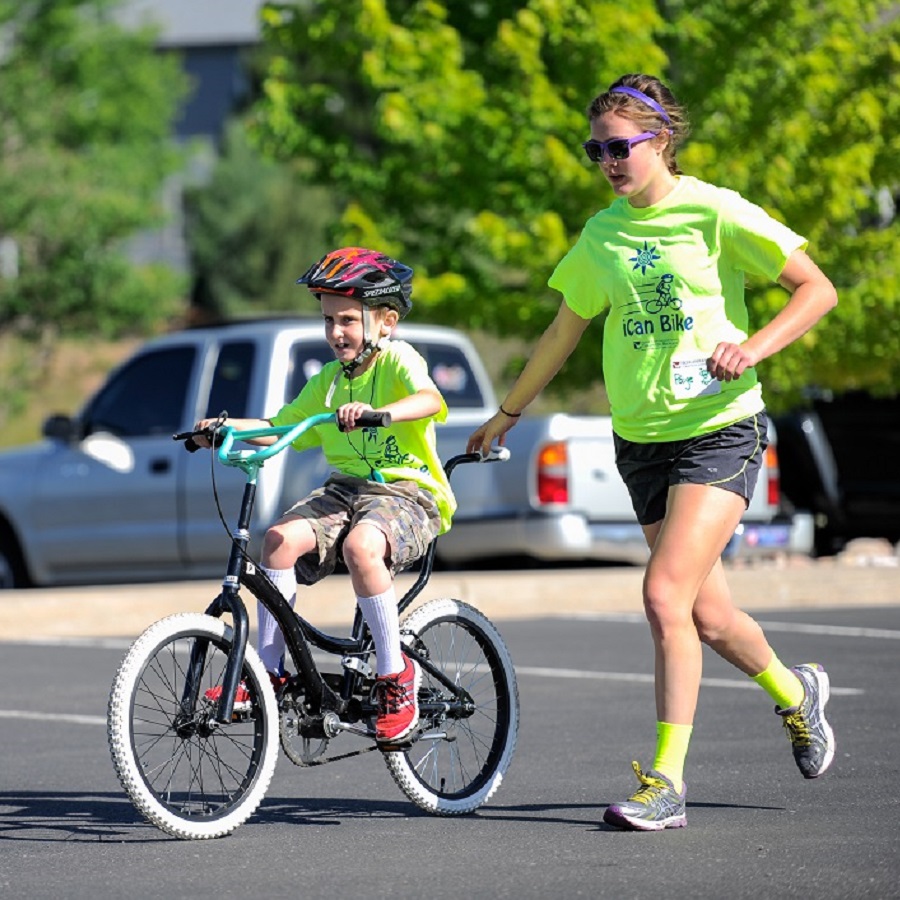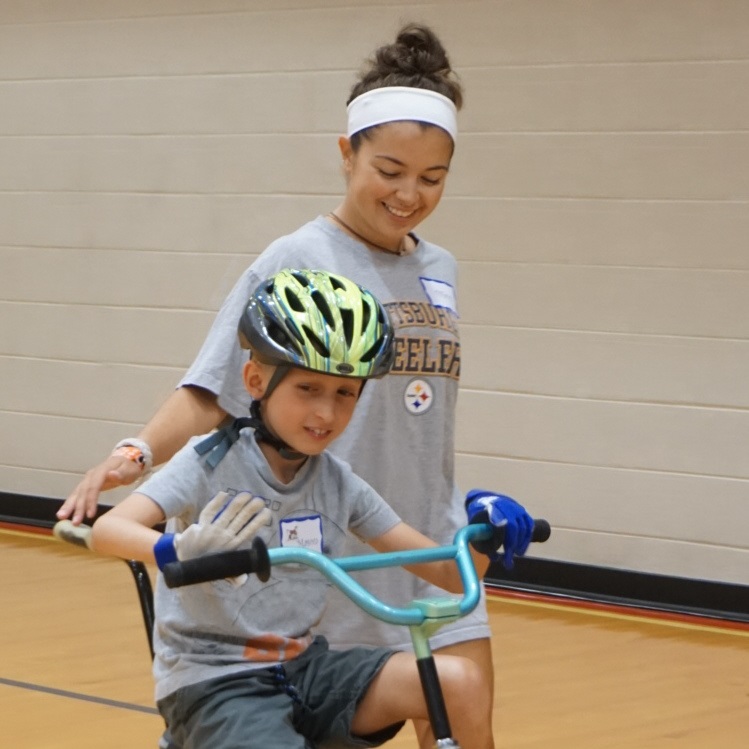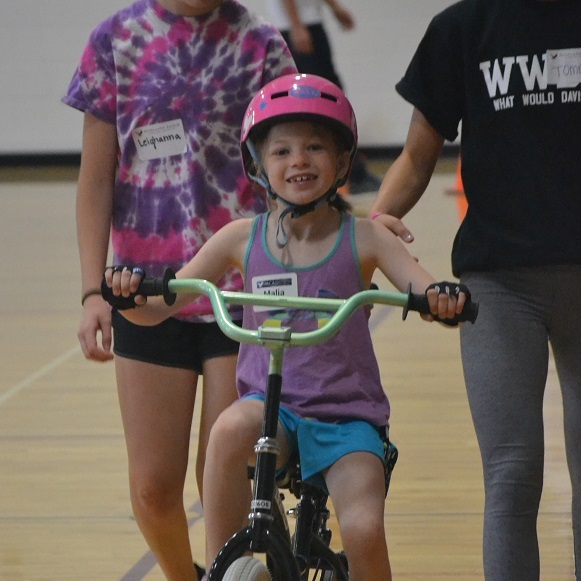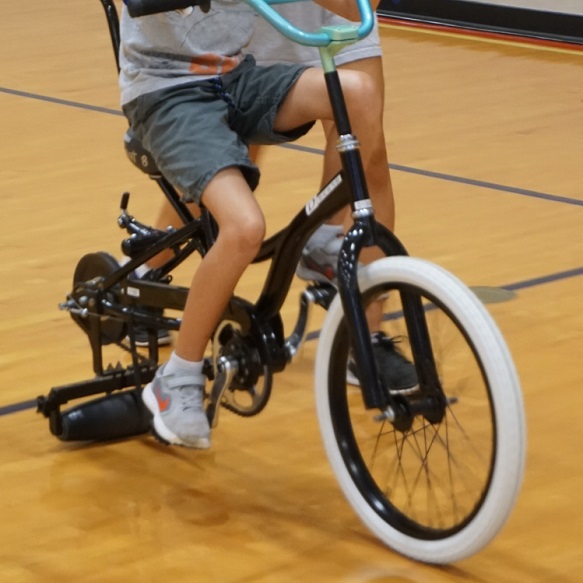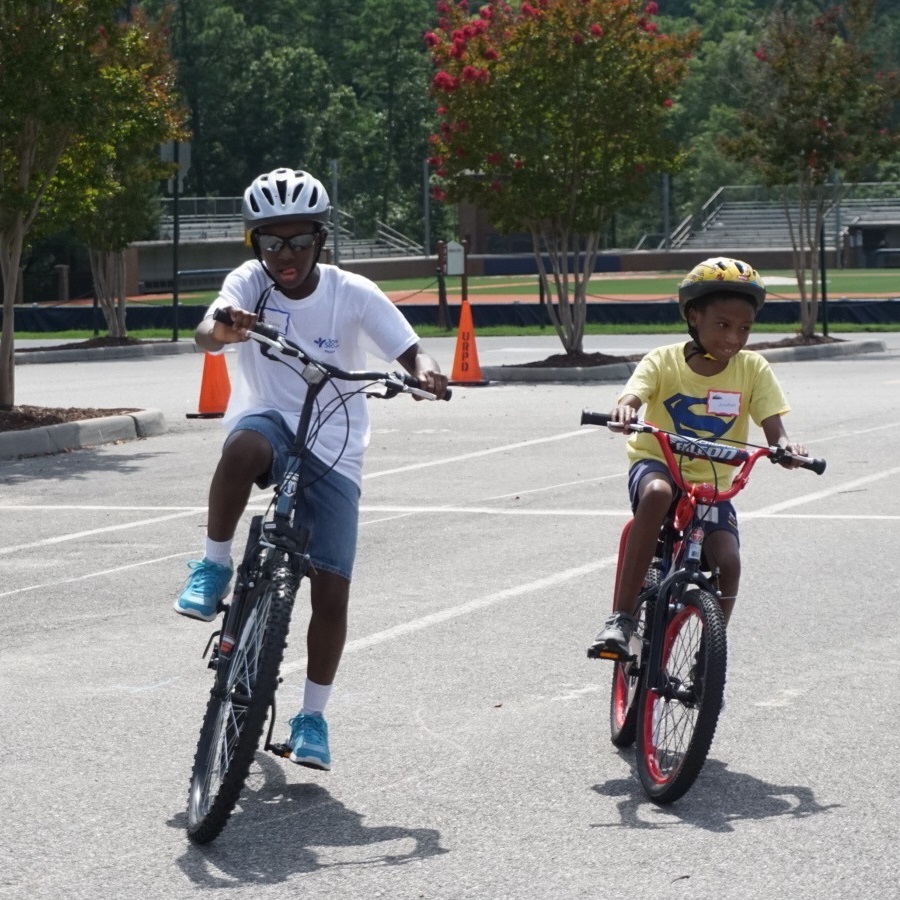 Our Story
We are in partnership with iCan Shine, an international non-profit, to provide the Denver metro area access to their iCan Bike camp.  The camp teaches people with disabilities how to ride a conventional two-wheeled bicycle, in one week – 75 minutes a day, for 5 days.
Our mission is to provide unique learning opportunities in recreational activities for people with disabilities.  Each person's abilities are embraced and nurtured to foster an environment where everyone can shine!
Success in learning to ride a bicycle is a major milestone in anyone's life.  When learning has been a struggle, the accomplishment, and its impact is much greater.  We observe that learning to ride a bicycle infuses the rider with confidence and an improved self-image that has a positive ripple effect on many other aspects of their lives.
About the Camp
iCan Bike uses adapted bicycles, a specialized instructional program, and trained staff to enable individuals with disabilities to learn to ride a conventional two-wheel bicycle.
Riders attend one 75 minute session each day for five consecutive days where they learn to ride while accompanied and encouraged by volunteer "spotters".  Over the course of the week, we continually adjust the bikes' stability in an effort to challenge riders' balance as they gradually discover the skill and joy of riding.
Riders are children, teens and adults who have a disability and are able to side-step and walk without assistive devices.  See our FAQ page for details on who can participate.
The camp only comes once a year to this area and is open to a maximum of 30 riders, so don't delay in submitting your registration.
July 2020 Camp
Our 2020 camp is booked for July 6 – 10.  Registration will open at midnight on March 01 (a little midnight madness).  The camp will be held at the same location:
Arapahoe High School
2201 E. Dry Creek Road
Centennial, CO 80122
Cost: $250.00
The demand for this program is tremendous and this past year filled up within 48 hours, so we suggest that you get on our New Flash distro so that you are kept up to date with the latest regarding the 2020 camp.
Give A Donation
Cycle Movement operates with 100% volunteer support, so you can be assured that your donations will benefit our riders and their families.  Your monetary donation enables us to continue fulfilling our mission of providing unique recreational learning opportunities for people with disabilities.
Become A Volunteer
Be a "spotter" and experience the thrill of giving the gift of riding a bike!  Just 75 invigorating minutes per day… may be the most rewarding and emotional experience you've ever had!
No prior experience working with people with disabilities necessary
Sponsor A Camp
Gain exposure for your business while supporting a great cause. Your organization or company will be recognized on our camp t-shirts, promotional materials, and website.
Link King Soopers Card
We'd be honored if you linked your loyalty account to Cycle Movement and the iCan Bike program.  King Soopers donates 5% every time you make a purchase.  It's that simple and costs you nothing.
– Select Enroll Now
– Sign into your loyalty account
– In Find an Organization, enter iCan Shine
– Select Enroll
Upcoming Fundraising Events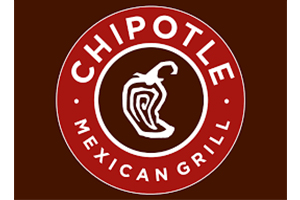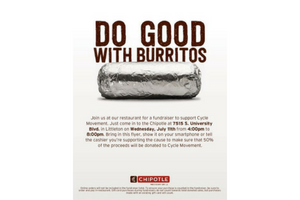 To Be Determined for 2020
Wednesday, 07/10/2019 4pm – 8pm
Chipotle at:
7515 S. University Blvd.
Littleton, CO 80122
(across the street from Arapahoe high school) 
Our Sponsors and Supporters